Specialty Transformers
Ferro-resonant / Constant Voltage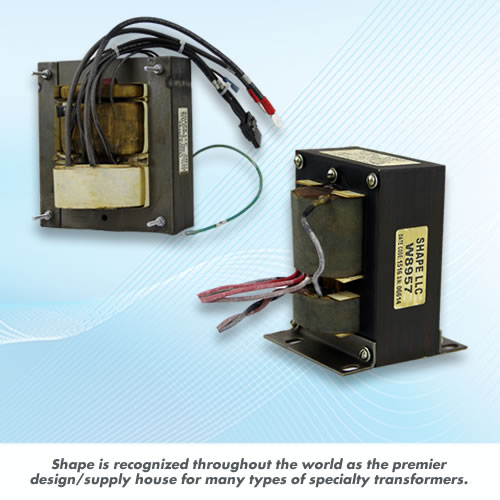 Shape is recognized throughout the world as the premier design/supply house for many types of specialty transformers, including ferro-resonant transformers (also known as constant voltage transformers). In fact few others can match our abilities with respect to design and application expertise, rapid product development, just-in-time manufacturing, and value-oriented pricing.
Ferroresonant transformers provide relatively constant output voltage with less distortion using a wide range of input voltages. Shape provides Constant Voltage Normal ("CVN) transformers that produce a square wave output, and Constant Voltage Sinusoidal (CVS) transformers that produce a sinewave output.
These transformers are commonly used for power supplies, battery chargers, lighting, inverters and more; and they help control brownouts, voltage sags, noise and distortion, and power surges.